Services & Benefits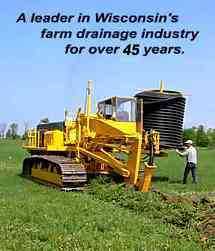 Benefits of Field Drainage Systems
The benefits of installing a good agricultural drainage system are numerous.
Longer growing seasons
Reduced wear and tear on equipment
Healthier plants and soil
Increased crop yields
For more information on agricultural field drainage, we recommend:
The Drainage Outlet - This University of MN Extension site provides extensive information about agricultural drainage including research, education and information, a drainage discussion forum, contacts in the industry, and links to even more information.
The Plastics Pipe Institute has a good page on the benefits.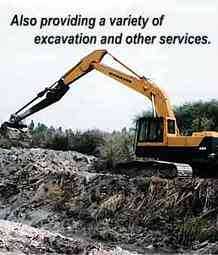 Kiesow offers additional excavation services such as:
Excavating Ponds
Basement Excavation
Bulldozing
Underground Drilling & Directional Boring
Wetland Restoration
Ditching - can help prevent water from pooling due to spring thaws and heavy storms
Bulldozing - Kiesow, Inc. can also help your crop yield by widening and extend your fields